Austin Car Accident Lawyer – Travis County Car Crash Accident Attorney
The legal framework surrounding car accidents in Texas is complicated. Luckily, there's a car accident lawyer in Austin available to help you.
Texas laws dictate that victim of a car accident can file a car accident lawsuit within two years of the date the car accident.
After the two year deadline is over, afflicted car drivers lose eligibility to file for damages in court. Moreover, Texas laws are based on the legal doctrine, modified comparative negligence.
This means that the compensation a car drives will receives, after a car accident, is proportionate to the percentage of fault attributed him. If a car driver is more than 50% at fault during a road accident, he/she will not receive any compensation. Speak with an Austin car accident attorney for more details today.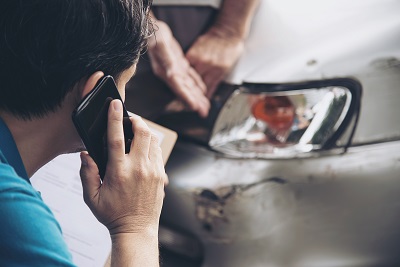 If you need a car accident attorney in Austin, ¡contact us!
According to Texas laws, it is mandatory upon all residents to obtain a minimum level of liability insurance coverage.
This may lead people into mistakenly believing that if they suffer a physical/bodily loss during a road accident, the damage will be reimbursed by the insurance company, and that seeking legal counsel is not necessary. However, this is not the case.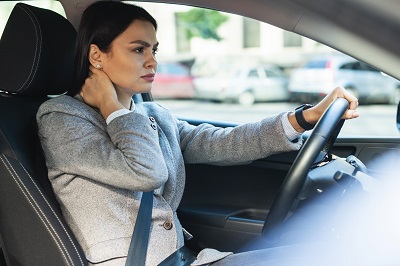 Why do i need a car accident lawyer?
Car accidents are inevitable features of our urban lives. They often result in unfortunate instances like damage to property, physical injuries, financial losses, and even death.
In the recent years, there has been an overall increase in the number of fatal car accidents and devastating injuries that result from them.
If you are faced with these circumstances, you may be suffering from painful physical injuries. Additionally, you may be worried about loss in income, the increasing medical expenses, negotiating with insurance companies and ensuring the wellbeing of your family.
Thus, it is important that in times like this you have expert legal aid like Shrum Law Office at your side. The right legal support can help you survive through difficult times, acquire the maximum possible compensation for you and assist you in making your life normal again.
If you need a car accident attorney in Austin, ¡contact us!
It's best to have an attorney near to you, for the following reasons:
– First, you need to keep in mind that even though every driver is bound by law to carry insurance, a large number of car drivers choose to ignore the law.
Dealing with individuals who are seeking an escape from accepting responsibility can be tricky.
– Second, many drivers will not have sufficient coverage to adequately compensate for the losses you incurred.
– Third, in the instance of an accident, insurance companies, who are equipped with extensive teams of lawyers and investigators, are looking to settle for as little money as possible.
For example, suppose, a car driver incurs damages worth of $100,000 in a road accident in Texas, and he is found out to be 25% at fault. In this case, he will be entitled to receive only $75000 as compensation.
However, if he is found to be 50% at fault, the amount he will be entitled to receive as compensation will be $0.
Thus, it is crucial that you hire the services of experts at the Shum Law Office who can use an understanding of the different facts of your case to prove that the other driver was at fault.
Get a free consultation with an Austin car accident lawyer
A car accident can occur due to a variety of reasons. However, statistics reveal that some of these causes occur more often than others.
Common causes of car accident include the following:
Distracted driving
A car driver can become distracted while he is driving on the road due to many reasons like eating, texting, adjusting music system, reading maps, making calls, applying makeup, focusing on a child, chatting with passengers, and others. Distracted driving usually leads to lane change accidents and rear end accidents.
Drunk driving
People attempting to drive under the influence of alcohol or drugs often results in deadly collisions.
Reckless behavior on the road
When car drivers are in a hurry to reach their desired destinations, they engage in behavior which is risky and unsafe. Such drivers not only put their own life in danger but also those of others on the road.
Examples of risky behaviors car drivers regularly engage in are over speeding, racing, making unsafe turns, ignoring traffic signs, and racing through traffic lights.
Defect in vehicle
Failing of brakes, defective tires, problems in the steering wheel, defects in car lights, air bag failure – all of these are examples of vehicle defects that can cause dangerous accidents on the road.
Unsafe road conditions
Unsafe road conditions include potholes and broken asphalt, ditches, sights under constructions, misleading signboards, and others.
How can Shrum Law Office car accident lawyers can help me?
Our dedicated team of legal experts at Shrum Law Office has various mechanisms in place to determine what the cause of an accident is.
These mechanisms include checking of phone call records, surveying surveillance tapes, interviewing eye witnesses, seeking counsel from a team of engineers, and others.
After gaining an understating of how and why the accident happened, we adopt the best strategy suited to your individual case to ensure that a favorable outcome which is achieved.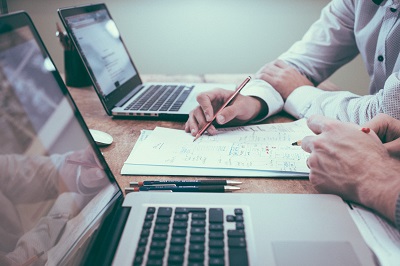 If it is found out that the accident happened due to negligence of your car's manufacturers or city administrators, they can be held liable for compensating you for the damages you incurred.
In the instance of a car accident, a car driver is entitled to claiming recovery for a variety of damages.
At Shrum Law Office, our trained lawyers in Austin – Travis County can help you obtain compensation in the following cases:
Bodily damages or injury: Paralysis, neck injury, back injury, tissue and muscle damage, burns, broken bones, burns, whiplash, spinal damage and death.
Other damages for which compensation can be obtained cover the following areas: loss in wages, medical expenses, rehabilitation costs, damage to vehicle, pain and suffering, loss in quality of life, emotional distress, impairment in earning capabilities and others.
Keeping all of the above in view, it is evident that you need a trusted legal injury lawyer like Shrum Law Office to ensure that in the aftermath of a road accident, your rights – physical, financial and social – are properly safeguarded.