Sex Crime Attorney in Austin, TX
Being accused of committing rape or another sexual offense is devastating. Even assuming you are completely innocent of the charge, the reaction of those around you will likely be (a) to assume the truth of the allegations, and (b) to condemn, shun and ostracize you as if you had already been convicted. Being accused of rape can affect you both in you personal life as well as your professional life.
It is essential that you choose an attorney who is not afraid to fight hard for you no matter what the charges against you may be, who will treat you with the respect you deserve, and who will work tirelessly to insure that your rights are protected. Contact our Austin sex crime attorney Matthew Shrum for a free consultation.
Sexual Offenses in Austin, Texas
The range of sex crimes in substantial. While some are misdemeanors, most of the offenses are serious felonies. A conviction in most cases will lead to mandatory registration as a sex offender. Here are some of the many sex offenses under Texas law:
Public Lewdness. This charge consists of sexual activity (intercourse, sexual contact, etc.) either in a public place, or, if it takes place in a private place, where the person is reckless about the presence of another individual who might be alarmed or offended by the conduct. Class A misdemeanor.
Indecent Exposure. This involves exposure of the genitals or anus, but only if the intent is to arouse or gratify sexual desire, and the person is reckless about the presence of another individual who might be alarmed or offended by the act. Class B misdemeanor.
Prostitution. Prostitution is defined as offering to engage in sexual conduct for a fee, or soliciting another to do so. It is a class B misdemeanor, although the level of the crime increases if you have had prior prostitution convictions. If you have one or two prior convictions, it is a class A misdemeanor; three or more prior convictions will make it a state jail felony. And if the person who is solicited is under the age of 18, prostitution is a second degree felony.
Sexual Assault (Rape). The crime of sexual assault, often referred to as rape, is defined as sexual penetration without the consent of the other person. It may involve violence or threats of violence, but also includes statutory rape, where the offense results from the fact that the minor may not legally consent to the sexual act. The issue of consent can also involve a number of other factors, including where the person charged is a clergyman or mental health provider, among others. Sexual assault is ordinarily a felony of the second degree. Where additional factors such as serious injuries, certain weapons, a date rape drug, or the threat of death or serious injury are present, it may lead to a charge of aggravated sexual assault, a felony of the first degree.
Indecency with a Child. Sexual contact with a child under the age of 17 is a second degree felony. Indecent exposure to a child under 17 (or causing a child to expose the child's genitals or anus) for purposes of sexual gratification is a felony of the third degree.
Online Solicitation of a Minor. The solicitation by an adult (17 years of age or older) of a person who represents himself or herself to be under the age of 17 (or who the adult believes is under 17) for sexual activity, is a second degree felony, unless the minor is under 14, in which case it is a felony of the first degree.
Child Pornography. Possession or promotion of child pornography is a second degree felony.
Improper Relations between Educator and Student. This offense applies not only to teachers, but also to any employee of a primary or secondary school (including a private school). The offense is not necessarily limited to employees of a school at which the student is enrolled. A licensed teacher, for example, can be charged if the teacher knows the student is enrolled at a school in the same school district in which the teacher works. This is a second degree felony.
Invasive Visual Recording. Taking a picture, videotaping or broadcasting an "intimate area" of another person is a state jail felony, provided (a) it is without consent, (b) the other person has a reasonable expectation of privacy, and (c) the intent is to invade the person's privacy.
Continuous Sexual Abuse of a Child. Two or more acts of sexual abuse involving a child under the age of 14 during a period lasting 30 days or more constitutes continuous sexual abuse of a child. Abuse includes sexual assault, certain cases of indecency with a child, human trafficking, compelling prostitution, and others. It is a first degree felony.
Defenses To Sex Charges
While these are very serious offenses, you are entitled to a presumption of innocence. The charge may be the result of false allegations by a former spouse or lover. Or the statements of a child may have been manipulated. Defenses may also involve a lack of physical evidence, or failure to establish the requisite intent. In a case involving an offense against a child, the age requirements may not have been met. And in statutory rape cases, the relative ages of the parties may provide a defense. Whatever the specifics of your case may be, choose a sex crimes lawyer with the experience and dedication to make sure that all defenses are properly raised, to increase the chances for successful result.
Sex Offender Registration
The Sex Offender Registration law requires that anyone with a "reportable conviction or adjudication" and anyone else who may be required to do so as a condition of parole or community supervision, must register under the act. Reportable convictions and adjudications include the following offenses:
Sexual assault.
Aggravated sexual assault.
Continuous sexual abuse of a child
Compelling prostitution.
Indecent exposure (second offense).
Indecency with a child.
Possession or promotion of child pornography.
Registration may also be required in additional cases, including some involving kidnapping, unlawful restraint, burglary and other crimes.
Registration itself includes notification to the public of the identities and locations of sex offenders, as well as numerous requirements to which sex offenders must adhere. The notification is accomplished through various mechanisms: an online database; sex offender registries maintained by local law enforcement agencies, most of which are available to the public; in some cases, publication of the information in print media; and in the case of high risk offenders and sexually violent predators, notification can be made through a mailing to every residence and business in the community.
Each person subject to the act must register with their local law enforcement authority, and update their information promptly. A violation may be charged as a felony.
Although registration is serious consequence of a conviction, it may be possible, in some cases, to obtain early termination of the obligation to register. The specific procedures and requirements are contained in articles 62.401 through 62.408 of the Code of Criminal Procedure.
Contact Us If You've Been Charged with A Sex Crime in Austin, TX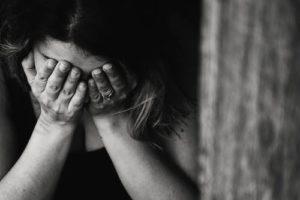 Don't leave your future to chance. Choose an experienced Austin criminal lawyer to guide you through the process of defending against a sex crime charge. At the Law Office of Matthew Shrum, were are committed to providing our clients with outstanding legal representation. Call today for a free consultation.