Expungement Lawyer Austin Texas -Travis County Expunction Attorney
If you have been charged with a crime, then you need to get in touch with our expunction lawyer in Austin, Texas. Having a criminal record hanging over your head can affect your future employment opportunities, will be available in online data searches, and will be uncovered in a background check. This can affect your professional life as well as your personal life. 
The answers to some of the following questions may mean you could be eligible to have your record expunged or sealed:
Were you arrested but not charged with a crime?

Did your case result in a dismissal or a not guilty verdict?

Was your case reduced to a lesser charge?

Did you complete deferred adjudication probation?

Were you "no-billed" by a grand jury?

Were you pardoned?
These represent just some of the situations that may lead you to wonder whether expunction or non-disclosure proceedings might apply. If you answered yes to any of these questions, you may be eligible to have the record of your arrest destroyed, or to have an order entered limiting disclosure of your record to certain law enforcement and other agencies.
Can You Get Your Record Expunged in Austin, Texas?
Chapter 55 of the Texas Code of Criminal Procedure sets forth the law regarding expunction of criminal records. In some cases, the law permits a person to have information about an arrest, a charge, or a conviction, permanently removed from a person's record. If you had gotten into trouble with the law, and the record of that event has been expunged, you are legally entitled to deny that it occurred. For more information, you can speak to our expunction attorney in Austin today.
Although there are very limited exceptions, convictions will not qualify for expunction. Nevertheless, there are many circumstances in which expunction may be available. They include the following examples:
Arrest with No Charge
You were arrested for a crime, but later released with no charge having been filed against you.
Charge Dismissed
You were arrested and charged, but the case was dismissed.
Charge Reduced to C misdemeanor
An example would be a marijuana possession charge, often reduced to class C possession of drug paraphernalia. If you complete deferred disposition, the charge may be eligible for expunction.
Deferred Prosecution, Pre-trial Intervention and Pre-trial Diversion
If successfully completed, the case may be eligible for expunction.
Certain Juvenile Charges
Some misdemeanor juvenile offenses qualify for expunction.
Minor Alcohol Offenses
These may also qualify for expunction.
Expunction May Apply
Identity theft. 
The conviction is on your record merely as the result of identity theft, that is, another person was arrested, charged or convicted but gave your personal information as his own.
Conviction Overturned
You were convicted, but you were later acquitted on appeal or by the trial court.
Pardons
You were convicted, but were later pardoned by the Governor or the President of the United States.
Note that the availability of expunction may be limited not only by the nature of the charge, but also by other factors. Those factors include, among others, cases resulting in deferred adjudication or probation, an offense that is part of a "criminal episode," and cases where you have a felony conviction within five years of the event you are attempting to have expunged.
A three-year waiting period from the date of arrest applies to all felonies, although this does not apply to cases that are formally filed (by indictment or information) and later dismissed. Those cases must await the expiration of the statute of limitations, which means that expunction is effectively unavailable in many cases involving serious felony charges.
The difference between an expunction and non-disclosure?
Non-disclosure is similar to expunction but the two are not identical. While an order of non-disclosure will allow you to deny that the non-disclosed event took place, the records remain available to police and other law enforcement agencies, as well as entities that are responsible for licensing certain professionals and other occupations, as well as private entities, such as organizations that are responsible for the care of children, the elderly, etc.
While there are certainly limitations on cases in which non-disclosure may be available, it may apply in situations where expunction is not possible, and may therefore be a good alternative in those cases.
Does my case quality for expunction or non-disclosure?
This is a complicated area of the law, and there are many different facts that go into a determination of whether you may, or may not, be eligible for expunction or for an order of non-disclosure. The nature of the underlying offense, your criminal history, and the manner in which your case was resolved, all affect how it will be treated on an application of expunction or non-disclosure.
Contact Us To Speak with an Expunction Attorney in Austin Texas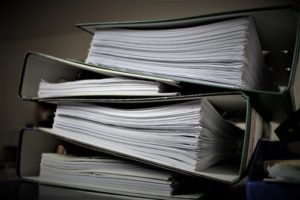 If you would like to find out if the records in your case can be expunged or sealed, talk to an experienced Austin expunction lawyer. You may have made a mistake in the past, but that mistake does not necessarily have to haunt you for the rest of your life. Call the Law Office of Matthew Shrum today for a free consultation.