Attorney Shrum can help you fight prescription drug charges
HAVE YOU BEEN CHARGED WITH PRESCRIPTION DRUG POSSESSION?
Prescription drug abuse might not seem like a serious offense, but you could be facing significant consequences if you're charged with possession. You should retain a prescription drug attorney right away if you need legal support. The Law Office Of Matthew Shrum is here to help.
Attorney Shrum handles drug possession cases of all types in Austin, TX, including those involving prescription drug abuse. Call today to schedule a meeting with attorney Shrum.
Contact Our Prescription Drug Charge Attorney in Austin TX For a Free Consultation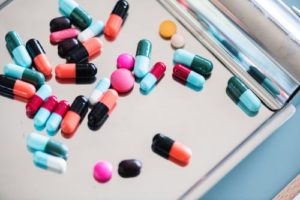 Prescription drug abuse can involve any type of controlled substance, such as alprazolam, hydrocodone or oxycodone. You can be charged with prescription drug possession if:
The prescription was forged
The prescription wasn't in your name
You don't have any prescription for the drug at all
The Law Office Of Matthew Shrum can help you understand all of these factors and answer any questions that come up during the course of your case. Call his office in Austin, TX now to discuss your case with a drug possession attorney.