METH POSSESSION, METH OFFENSES
Charged With Meth Possession in Austin, TX?
The Law Office Of Matthew Shrum can help
It's important to protect your rights if you've been charged with meth possession. This type of conviction can follow you around for the rest of your life. The Law Office Of Matthew Shrum can help you achieve the best possible outcome in your drug possession case. Call attorney Shrum's office in Austin, TX now to schedule an appointment with a capable drug possession attorney.
WHAT ARE THE CONSEQUENCES OF A METH CONVICTION?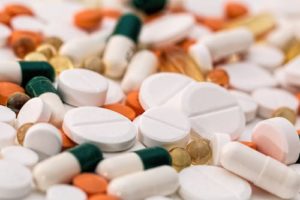 Texas takes meth possession very seriously, and you could be looking at serious penalties after a conviction. Your sentence can be affected by a number of factors, such as the amount in your possession and other circumstances.
For example, less than a gram of meth in your possession could result in up to 2 years of jail time and $10,000 in fines. But four grams of meth could result in up to 20 years of prison time. If you are charged with intent to distribute, the consequences become more severe. Meth possession, regardless of the amount, is a felony in the state of Texas.
Rely on The Law Office Of Matthew Shrum when you need to fight a meth conviction in Austin, Texas. Attorney Shrum will explore your case from every angle to build the best possible defense.