Talk to a drug possession attorney in Austin, TX today
HAVE YOU BEEN CHARGED WITH HEROIN POSSESSION?
Charges like this are very serious-with a heroin conviction on your record, you could find it difficult to get a job or secure housing. What should you do when you're facing a drug possession charge in Austin, TX? Turn to The Law Office Of Matthew Shrum. Attorney Shrum has the experience needed to help protect your rights.
Contact Us To Speak To A Heroin Lawyer in Austin Today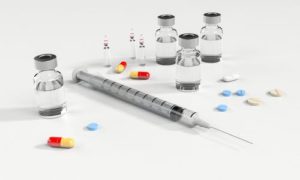 Opioid and heroin addiction is becoming more and more prevalent across the United States. When you're slapped with a possession charge, you need help-not jail. That's why The Law Office Of Matthew Shrum is dedicated to helping clients in the Austin, Texas area who are fighting heroin possession charges.
Attorney Shrum will do his best to:
Build the strongest defense possible against your drug possession charge
Get your charges reduced or dismissed
Fight for lenient, compassionate sentencing, such as court-ordered rehab
Call The Law Office Of Matthew Shrum in Austin, TX today to speak with a drug possession attorney about your case.