Mind-altering drugs, such as ecstasy and MDMA, are common at parties and nightclubs, and many people don't think twice about using them recreationally. Not only is this dangerous but if you're arrested and charged with drug possession, you could be looking at serious consequences. An ecstasy conviction is punishable by up to two years in jail, and you can end up with a felony on your record. Whether you are a student, employee or business owner, this can negatively impact you. Not only does a charge such as this affect your social and personal life but it can also threaten your professional life.
Don't allow this to happen to you without taking action. Call The Law Office Of Matthew Shrum in Austin, TX to start formulating your drug possession defense.
Facts About Ecstasy Charges in Travis County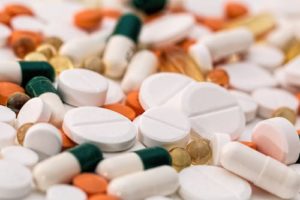 You don't want to go into your drug possession trial without knowing what to expect. To protect your rights the best he can, attorney Shrum will meet with you one-on-one to go over all the details surrounding your case. Our drug attorney in Austin is dedicated and gives your drug case the time and attention it deserves. When you meet with him, be prepared to discuss:
1. Your history of substance abuse-often, courts might recommend recovery programs in lieu of harsh sentencing after an ecstasy conviction.
2. Your prior convictions-if this isn't your first offense, you can expect more severe penalties.
3. When and where you were caught with the drug-you could be looking at a more serious charge if you were in possession of drugs near a school, for example.
Speak With Our Ecstasy Charge Attorney in Austin Today
If you have been charged with a drug charge, do not hesitate. Email us or call us today for a free consultation. Our experienced drug attorney in Travis County will work hard for your rights and our law firm will be by your side every step of the way. This can be a stressful time and we do our best to make it easier for you.