Defense For Travis County Crack Possession Charge
Don't let a drug charge, such as crack possession, derail your life. You'll have a better shot at avoiding the harsh penalties of a crack conviction with a trusted drug attorney by your side. The Law Office Of Matthew Shrum focuses on drug possession defense in Austin, TX. Attorney Shrum has the experience needed to help you fight this charge.
Talk to a drug possession attorney today if you've been charged with crack possession in Austin or the surrounding area.
What Happens After You Are Charge With Crack Possession in Austin?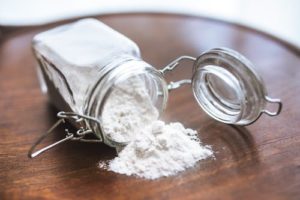 Crack possession is a serious charge, and a conviction carries serious penalties. You should be prepared well before your case goes to trial. The severity of your punishment can depend on your situation. For that reason it is important to not waste any time and contact a lawyer right away. Here are just a few factors that will come up during the course of your case:
The weight or amount of crack in your possession
Your prior charges or convictions
Whether or not you intended to sell the drugs
If you are charged for drug possession, it can affect you negatively in your personal life as well as your professional life. It can show up on your record and make it more difficult to obtain or keep an existing job. Do not let a drug charge ruin your life by hesitating and not contacting an attorney immediately.
Get A Free Consultation With Our Crack Possession Lawyer in Austin
Turn to The Law Office Of Matthew Shrum in Austin, TX today to learn how you can fight against a crack conviction. Our criminal defense lawyer in Austin is experienced, dedicated and will give your case the time and attention it deserves to ensure that you get justice. This can be a stressful time and our law firm tries to make this an easier process for you.