Criminal Defense Lawyer in Austin, TX
Getting involved in a criminal case can have severe ill impacts on both your life and career, which is why it is a good move to contact an experienced criminal defense lawyer in Austin to sort things out for you and prepare your defense. You would not want to risk your future by taking matters in your hands, so think wisely and consult one of our attorneys. No sane person would want to have criminal charges on them. It is a pretty stressful thing to deal with, especially if you are a resident of Texas.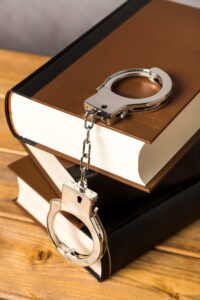 Why You Should Contact Our Criminal Defense Attorney in Austin
First of all, the strict policemen in Texas will not think twice before putting handcuffs on you and taking you for an intimidating interrogation session, should they find any links between you and crime.
Now, it is important for you to know that you may not always be on the wrong side of the law, knowingly. Instead, you can be falsely accused or framed by other parties of crimes that you have not committed in the first place. These situations can be extremely complex to deal with on your own, especially if you lack enough evidence of your innocence and also, the Texas penal code can be very complex.
When situations like this arise, the very first step for you to take is consulting a criminal lawyer. These attorneys specialize in bringing you your deserved justice, by making sure you do not have to spend days in prison for a crime that was not done by you.
Situations in which a criminal defense attorney can help you