Assault Lawyer Austin – Travis County Assault Attorney
If you have been accused of assault and been charged with a crime, our assault lawyer in Austin, TX can help you. If you have an assault charge you should not wait or hesitate to work with an experienced assault lawyer. Texas has very strict laws on assault charges and having a dedicated lawyer on your side can help you fight for your rights. Our assault attorney gives each client the time and attention they deserve to ensure that there is less on your shoulders. This can be a stressful time and we are here to help. For a free consultation you can email us or call us today at (512) 777-0000.
How Does Texas Define an Assault Charge?
Recklessly, intentionally, or knowingly causing bodily injury to another person. Threatening another person with bodily injury, either knowingly or intentionally. Intentionally or knowingly causing bodily contact with another person, where you know (or should know) that the other person will find the contact to be offensive or provocative. Without more, it is a class A misdemeanor (#1 above), or a class C misdemeanor (# 2 and #3 above). But additional factors can complicate things substantially, and can affect both the level of the charge and the potential sentence in the event of a conviction.
Different Types Of Assault Charges in Austin
There are different levels of assault charges you can receive in Austin, depending on the severity of your cases. 
Third Degree Felony Assault Charges
Bodily injury to a public servant during the discharge of his or her duties. 

Bodily injury in some domestic violence.

Bodily injury in domestic violence cases involving strangulation. 

Bodily injury to employees and others providing services in jails, juvenile detention centers and certain other facilities.

Bodily injury to a security officer. 

Bodily injury to emergency services personnel. 
In some cases, these offenses can be classified as a felony of the second degree.
Where the assault consists of threats, or offensive or provocative contact, its classification may also change. For example:
Class B Misdemeanor Assault Charges
Against an elderly or disabled person. 

Against a sports participant and by a non-participant, where the participant is acting as a sports participant. 
There are many different variations of assault charges you can face in Austin which can affect the penalty associated with the crime. No matter what level charge you are facing, it is always best to contact an experienced criminal defense attorney in Austin to be by your side. 
Other Assault Offenses You Can Face in Austin
Under the assault statute, there are a number of other crimes that are included under the general heading of assault. They include:
Sexual assault and aggravated sexual assault.

Injury to a child, elderly person or disabled person.

Child abandonment and child endangerment.

"Deadly conduct." Recklessly engaging in conduct that places another person in danger of imminent injury.

Terroristic threats.

Aiding suicide.

Consumer product tampering.

Leaving a child under the age of 7 in a vehicle for more than 5 minutes, if the child unattended by someone 14 years of age or older.

Harassment of a person confined in a correctional facility. For example, causing contact with blood or other bodily fluids.
These offenses involve wide-ranging conduct, have classifications from minor misdemeanors to serious felonies, and punishments that could range from a relatively small fine, to many years in prison.
Contact Our Assault Lawyer in Austin, Texas Today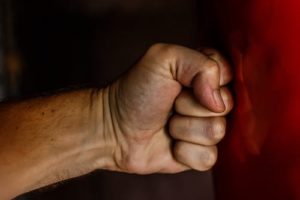 If you have been charged with a crime, do not wait. Email us or give us a call today. We are also available 24/7 via live chat. Give us the details of your case and we'll do our best to come up with a solution for you. Our assault lawyer in Austin is experienced and gives all of his clients the time and attention they deserve. Get your free consultation today.